Junior Instructor Chalenge 2013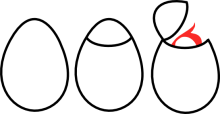 Nothing leaves greater imprint on kids' minds than learning from their very own peers. The Junior Instructor Challenge is a competition where this idea is implemented to the fullest.
As a part of the challenge every instructor had to design a one-hour lesson. Lessons were taught in a compact group of children who were not old enough to participate in Camp activities. There were no restrictions on the form of the lesson: it could be a lecture, a workshop, a seminar, or another activity. It was also suggested that the number of instructors in a classroom was not limited to one- everyone could team up with her fellow campers.
 As for the topic of the lesson, the instructors were free to choose from any area of knowledge, not necessarily limited to the science. The list of themes proposed last year included Creating Crafts by Using Nature Materials, Basic Parkour, Human Digestive System, Mobius Strip Tricks, and others.
In 2014, on the wave of the last year's success Sigma Camp plans to expand the Junior Instructor Challenge by offering new competitions and activities. The program is a perfect choice for those who has a hobby, a passion, or an interest, and are enthusiastic to share it with others. Participation in the challenge gives a great sense of accomplishment. Do not hesitate to check the website for future updates on the program.
In 2013, there were many talented and motivated young instructors who signed up for the challenge:

Mobius Strips.
Sophia Abanov
Did you know that a ring with a half twist in it has one edge and one side? This ring is called a Mobius Strip and it has may amazing properties. In my class you will find out what makes a Mobius strip so special.

Who Eats Cheese in the Moon?
Laura Braverman
We all know the moon phases change. Right? But why? Is it really the mouse that eats the cheese? Or the shadow of the Earth? Have you ever heard of an eclipse? Well, if you come to my class you'll probably find out. And guess what? It's really more exciting than a mouse!

Ecosystems-Building Origami Eco System.
Natalie Butkevich&Sophia Chen
Nature. No more or no less? Ecology is the study of how living things coexist together. Its a system: Small things get eaten by bigger things. Well usually. So where do we come in? Are we the "king of them all" or do we lie below everyone else? And if this balance fails, can we change it so that it remains?

The Guts and Beyond
Gabriel Gang
Would you like to learn how we digest food? You'll learn about different parts of the body that are involved in the digestion process, what impact it has on our daily lives. From the esophagus downward, where does the food go to? You will learn and eventually amaze others with the information of the human body and the knowledge of where all our food goes after we swallow it!

Where's the Line?
Andrey Boris Khesin
What is the shortest path between two points? A straight line is the easy answer, but what if you had to touch point C first? And what if C were not a point but a line? What if we add a line D? And what if there was an obstacle that had to be traversed but could only be traversed in certain manners? And how can one get a pool ball into the pocket after more than one bounce? What if you had to do it in 7 bounces? Or 8? Come and learn where to draw the line!

Beginning Beauty of Chess
Mark Khrapko
Have you ever played chess before? If not come and learn if yes then come and sustain. Here I will teach the basic openings, strategies, and tactics of chess. This can be fun for all ages and levels

Basic Parkour
Andrew Kirillov, Alex Aleksandrov, Daniel Karnaukh
What is the fastest way to get from point A to point B? What is the fastest way to run away from someone? Do you want to learn these things? Do you want to be able to string together flips, vaults, and twists into one path with fluid motion? We will show you the basics, and if you like it, you can continue your instruction in the art of parkour.

Creating Your First Website
Nikita Podobedov, Nikita Tcherevik, Lev Bershadsky
Most of you probably use the internet at least once a day, but do you know how the websites that you go on were made? All websites are built from a programming language called hypertext markup language, or HTML. In this class we will teach you how to build a website, with text, images, and hyperlinks, and how to style your website. Once you figure out the basics of HTML, it becomes a very simple, yet interesting thing to play with.
Naturetistic
Marina Vostrova
When most people think of art, they think of drawing something, and then coloring it in. Right? But what if you could take that drawing and make it 3D! In this class we will be taking a 2D drawing, and bringing it to life, literally! By using our wonderful recourses found in nature, we will be texturing and creating a completely new form of art!