Location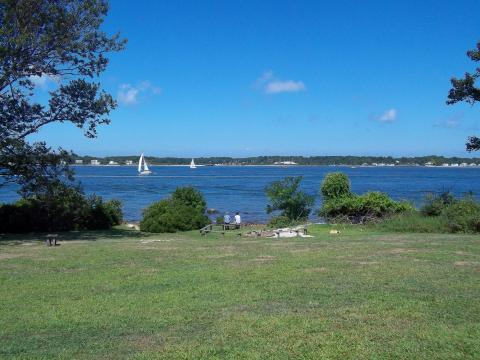 Quinipet Camp & Retreat Center (www.quinipet.org) has 30 waterfront acres of woods and playing fields located on the picturesque rocky shores of Shelter Island, a small island just a brief ferry ride away from the North Fork or the South Fork of Long Island, NY (map). The combination of breathtaking nature with high quality living facilities makes it the perfect environment for Sigma Camp.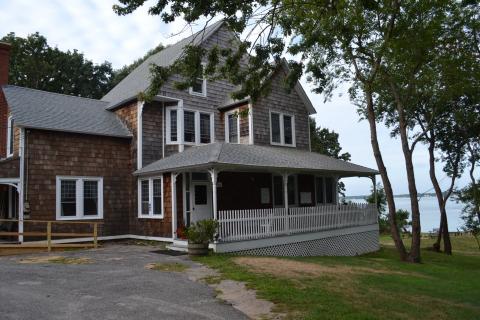 Our students and staff will be housed in Willard Lodge Complex – a group of great camp lodge buildings overlooking a beautiful shoreline. All camp lodges are  air-conditioned. Each building of the Willard Lodge contains a meeting room and two dormitory wings for 10-12 children and 2 counselors. Our instructors and professors will stay in Asbury House.
Students, teachers, and staff will enjoy their meals together in a modern Dining Hall. Our daily camp meeting, theater plays, and other activities take place in Wesley Hall auditorium. We will be spending a large part of the day outside, and Camp Fire Pits on site will make evening conversations and discussions especially cozy.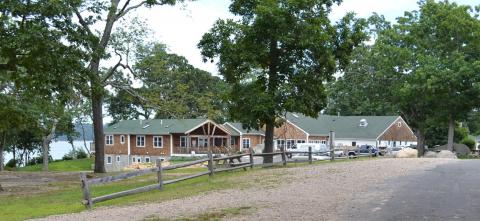 The comfortable meeting rooms in every building at Sigma Camp will serve as classrooms; labs and experiments will take place in specially designated rooms. The site provides great swimming areas with certified life guards and  playing fields for soccer, basketball,  volleyball, and other team sports (like the unforgettable game of Capture the Flag in SigmaCamp 2012). All activities will take place in close proximity to our living facilities.