SC 2014:Junior Instructor Challenge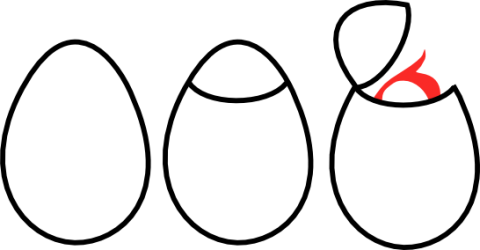 Hello All,
The Junior Instructor Challenge is a great opportunity for all who have a passion for teaching and want to test their teaching skills or for those who have an interesting hobby and would like to share it with others. If you believe this challenge is for you, do not think another second.
The competition is open to all campers between ages 12 and 16.
The competition is running into its second year. Last year competitors were asked to design and teach a lesson to a small group of kids between the ages of 7 and 9. Their students were children of the SigmaCamp staff members who were too young to participate in everyday activities at the camp. All competitors were faced with a difficult task of delivering a challenging topic to a group of small children. The topics ranged from human anatomy to computer science to chess. 
Please take a look at the last year's lesson ideas.

The competition proved to be a great success and was very popular among campers as well as their young students.
This year we would like to expand the challenge by introducing a new competition -- the Workshop Challenge. A workshop is an educational program designed to teach its participants practical skills and techniques or introduce ideas that could be implemented in everyday life.
Unlike lectures and seminars, workshops are informal, there is a great deal of discussions, and every participant has a chance to practice skills and techniques that are under discussion.
The idea of Sigma workshops is not new. For the past two years, workshops were conducted by the SigmaCamp staff members. This is the first year that Sigma campers will have a chance to design and conduct workshops with their peers.
Please, take a look at the last year workshop's list. 

We encourage you to sign up for the Junior Instructor Challenge for three reasons:
If you would like to become a SigmaCamp Junior Counselor in a couple of years, participation in this challenge will give you a major advantage.
If you are looking for a volunteering job this summer, this challenge must be at the top of your list.
Last but not least, it is great FUN.
If you decide to participate in the competition, send us a proposal with the following:
Specify if you sign up for the Workshop Challenge or the Lesson Challenge. If you intend to participate in both, send separate proposals.
The title of your lesson or workshop.
A brief description with answers to the following questions:

What is the goal of your workshop or lesson?
How are you going to achieve your goal? Remember, you have only one hour to deliver the topic. Prioritize.
Are you going to team up with a fellow camper to deliver the lesson or workshop?

A List of materials and equipment needed. There is no Internet on SigmaCamp grounds. Plan your activities accordingly.
 The deadline for submitting the proposal is June 15th. Send your submissions to Tatiana.Tcherevik@gmail.com. Decisions will be published on the SigmaCamp website by June 25th.
 Contact Tatiana Tcherevik at the email above if you have any questions or suggestions.
 Good Luck!