Young Scientist and Educator Lecture Series
In science and education alike, the transition from student to teacher, from amateur to expert, is a continuum, and no one becomes an expert overnight. And yet, starting this journey is intimidating, because the path seems so unfathomably long and difficult. This is why having a role model -- someone on the path who you can relate to -- is so essential.
This is why SigmaCamp began the Young Scientists and Educators Lecture Series. This series features science lectures by younger staff members at Sigma, from first-year college students to PhD students. It is a monthly event intended for an audience 12-years-old and up. The lecture topics range across all disciplines of STEM, including chemistry, biology, physics and mathematics. 
The January 14 lecture will take place online via Zoom , due to the current surge in COVID cases.
Lecture #2 - Friday, January 14th, at 6 PM EST
Zoom Link: https://sigmacamp-org.zoom.us/j/81731434193?pwd=ZlREODEveG9hb0F5NjFKUlI1RXpkQT09
Meeting ID: 817 3143 4193
Passcode: 019035
Uncanny Valley: When Will Robots Learn To Speak Our Language?
by Alexander Suponya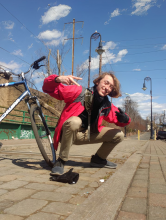 As we ponder the inevitability of a robot apocalypse, scientists are actively developing ways in which computers can help analyze human speech and writing with the help of natural language processing and big data. Using deep learning algorithms like GPT-3 and other digital tools, almost any computer user can generate articles and stories which, on a surface level, appear to have been written by a human being. Will there ever be a robot Shakespeare? Or instead, a robotic Dr. Watson — one who can help explain how people use language among themselves?
About the speaker: Alexander is a third-year SigmaCamp counselor and a rising sophomore studying biomedical engineering and computer science at Rutgers University. He has worked at Sigma as a T.A. for Prof. Andrei Antonenko's Constructing a Language semilab in 2019, and is committed to maintaining SigmaCamp's linguistics content. A NACLO veteran and avid conlanging enthusiast, Alexander is working to revive the pure Linguistics club at Rutgers, and will be helping Dr. Christiane Fellbaum on revamping her WordNet semantics project. Outside of linguistics, Alexander is researching the e ff ects of histone modification on neural plasticity in the auditory cortex, and is learning Mandarin and Cantonese.
Lecture #1 - Monday, November 29th, at 6 PM EST
Growing Hearts in a Dish - Far Future or Reality?
by Arina Nikitina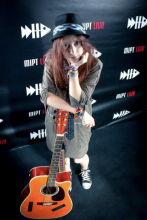 The concept of regenerative medicine - treating damaged tissues with cells reprogrammed from the patient's own skin – has been around for decades, but we still use human donors for transplantation, instead of growing a new heart from scratch. In this lecture you will learn about the main problem of regenerative medicine and the current state of the field. I will also explain how adult cells can be "reset" to their embryo-like state and how these reset cells can be grown into any tissue type, including brain, liver, heart, pancreas and many more. As a bonus I will show footage of beating heart cells grown in my lab!
About the speaker: Arina Nikitina is a PhD student studying bioinformatics at Georgia Tech. Her research is focused on metabolism of induced pluripotent stem cells and the changes it undergoes once cells commit to the cardiac phenotype. To answer this question she uses mass spectrometry imaging and computer vision algorithms, so her time is split between growing cells in a wet lab and programming in Python. In her free time she plays guitar in the streets of Atlanta, leads her own YouTube vlog and does ballroom dancing.