Problem of the Month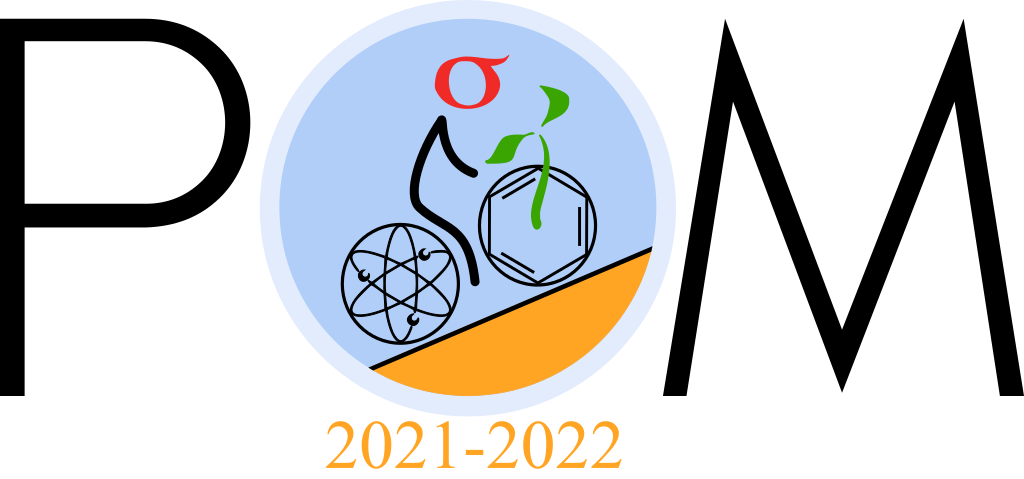 "Problem of the Month" (PoM) is a competition that is open to everyone who is in 10th grade or younger, regardless of what state/country they live in. The goal of the PoM contest is to stimulate inquisitive minds and cultivate interest in science and math.
Each month, participants are offered a set of problems, up to two in each of the following subjects: Mathematics, Physics, Chemistry, Biology, Computer Science, and Linguistics, thus up to 12 problems in total. One of the problems is geared towards younger participants and is typically easier, the other is more advanced. Solving these problems will challenge your mind and present an opportunity for you to compete with your peers, win a prize, and get accepted to SigmaCamp.
We hope you will enjoy solving our problems!
The problems and solutions for the PoM 2021-2022 contest can be found here:
CONTEST RULES
There are two levels of participation: grade 8 and younger and grades 9-10. While problems will be same for all students, each group will compete independently and have its own winners.
While solving the problems, you may consult the web, books and other published literature, but if you are receiving any help from other people we ask you to clearly indicate this in your solutions. Of course, you are on an honor system in this regard.
In each subject, there will be one problem (worth 10 points), or one advanced problem (worth 10 points) and one easier problem (worth 5 points).
You may submit solutions to any number of problems (you can submit more than one problem from the same subject), but only six top scores will count towards your total score in the POM Competition.
LOGISTICS
Participation is limited to registered PoM students ONLY. Please take a moment and register to participate. Upon registration, you will get an ID number that you will use to see your standing after each month. If you have participated in PoM last year, there is no need to re-register - please use your existing login and password.
On the 20th day of each month we will be posting a new set of problems.
You can register and join the competition at any time.
We expect your solutions by the 15th day of the next month. However, post-deadline submissions will be accepted until the 20th of the next month, but the point value of the solutions submitted during this period will be only 60% of the full regular submission. Solutions submitted after the 20th day of the next month will not be considered.
Hints for solving the problems in some subjects (if available) will be posted on the 15th day of the next month.
All solutions must be typed (preferred), or handwritten on a separate sheet of paper and saved in .pdf format (there should be a separate file for each problem since your solutions will be graded by different people). For handwritten solutions use pens only, no pencils please! Solutions for Computer Science problems must be typed, and submitted in one of the following formats: .java and .py. Only solutions written in Java and Python-3 are accepted.
Only solutions that are uploaded to your online account will be graded. To upload your solutions, go to your online account (detailed instructions will be sent to you via e-mail upon registration) and follow the onscreen instructions. Please do not mail or email your answers to us, they will not be considered.
The correct solutions will be posted on the 20th of the next month.
The results of each round will be posted online by the 10th of the month after next. We will post the results of all participants; however, for privacy reasons, we will not use names, emails, or logins. Instead, each student will be anonymized.
GRADING
The solutions will be graded based on completeness, accuracy, and quality of the presentation. You will be able to access your individual grade along with the graders' comments via your online user account.
The maximum point value for the post-deadline solutions will be only 60% of the full regular submission, that is 3pts and 6pts instead of 5pts and 10pts. Moreover, in subjects where hints for solving the problems will be offered the point values will be further reduced, to 50% of regular values (subject to rounding error, e. g. 2.5 would still be rounded up to 3).
If your solution is incorrect, the grader will indicate why, and you will be able to read his/her comments in your account.
In the cases where solutions in different submissions can be recognized as identical copies, a grader has the discretion to split the grade for such a solution among the submitters.
If you disagree with the graders' decisions you can submit an appeal and your solution with get a second round of consideration.
POM Committee will seek to encourage outstanding solutions provided by the student by awarding 5 extra points. Such solution(s), if found, would be designated as "Best Solution of the Month" in the corresponding subject, and posted on the POM web site.
Because the objective of the contest is to encourage creativity, the correct solution will receive higher score if it is recognized as particularly original or non-trivial.
In order to identify the best POM solutions, subject organizers might contact authors of top submissions and ask to explain their solution during a short Zoom call.
AWARDS AND RECOGNITION
Authors of the Best Solution of the Month in different subjects will be recognized, if found. We will publish these solutions on the PoM web page, together with the name of the author.
Competitors with the highest scores in each of two age groups will be recognized. The winners' names will be published on our website at the end of the POM competition. Three students with the highest final scores will get special prizes.
At the end of PoM 2021-2022 season, 25 students with top scores in each age category (grade 8 and younger and grades 9-10) who earned 30 points or more will be accepted to SigmaCamp without having to complete the Qualification Quiz.
*Note that there are age restrictions for Sigma Camp participants. We only accept students who are 12-16 year old.
If you have any questions, you can contact the PoM Committee by emailing
PoM Committee
Problems and solutions from the previous seasons PoM contests can be found here: