Young Educator and Scientist Lecture Series
In science and education alike, the transition from student to teacher, from amateur to expert, is a continuum, and no one becomes an expert overnight. And yet, starting this journey is intimidating, because the path seems so unfathomably long and difficult. This is why having a role model -- someone on the path who you can relate to -- is so essential.
This is why SigmaCamp began the Young Scientists and Educators Lecture Series. This series features science lectures by younger staff members at Sigma, from first-year college students to PhD students. It is a monthly event intended for an audience 12-years-old and up. The lecture topics range across all disciplines of STEM, including chemistry, biology, physics and mathematics. 
Lecture #4 - Thursday, May 5th, at 6 PM EST
Location: 
Hybrid format:
In-person location: 
Simons Center for Geometry and Physics
, Stony Brook University.
RSVP preferred, but not required: 
RSVP Here
Zoom link: 
https://sigmacamp-org.zoom.us/j/87255648735?pwd=c3c1OHFOT1p4OVZVYmlaMTJrc28yZz09
Meeting ID: 872 5564 8735
Passcode: 950246
Flyer:
YES_Flyer_May_5_r.pdf
Gravity, Holography, and Black Hole Information
by Alexander Frenkel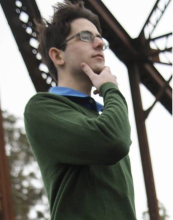 Since the introduction of quantum theory and quantum field theory in the 1930s, physicists have sought a "quantum theory of gravity" - a systematic understanding of how non- deterministic notions of probability and probability amplitudes from quantum mechanics apply to the fluctuating geometry of space and time. There have been fascinating recent breakthroughs in the context of an idea that emerged in the late 1990's dubbed "holographic gravity." In this talk, I will show the beautiful fractal nature information theory takes on in the context of holographic gravity, and fundamentally new things it has taught us about the resolution of the information paradox and the nature of quantum gravity more broadly.
About the speaker: Alex is a third year Ph.D. Student and NSF GRFP fellow at Stanford University, after graduating from UC Berkeley in 2019. His primary research interest is quantum gravity, of which the black hole information problem is an important facet, and specifically the recent idea of geometry emerging as correlation and entanglement in a quantum system. More broadly, he is interested in the structure of quantum states, phase transitions, and systems out of equilibrium.
Lecture #3 - Monday, April 4th, at 6 PM EST
Location:
Simons Center for Geometry and Physics
, Stony Brook University
Multi-Dimensional Weirdness, Watermelon Scams, And Why πe > 8 Is My Favourite Inequality 
by Andrey Khesin
One of the most unpleasant parts of buying groceries is that the watermelons are three-dimensional. In fact, the more dimensions that our watermelons have, the more we're paying for tasteless green rind instead of that sweet, delicious middle. We'll cover some curiosities of the world of higher dimensions. For instance in many dimensions most of the world's area is near the equator, most directions are orthogonal, and a sphere between some spheres in a box can be much bigger than the box itself! Come and see these mind-blowing examples for yourself and see why the last one is only true because πe > 8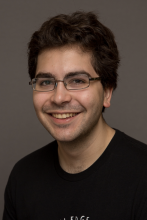 About the speaker: Andrey has been at SigmaCamp since the very beginning. He is currently working on his PhD in Math at MIT. He is always open to chat about math, physics, or computer science! At SigmaCamp, Andrey usually runs the semilab "From A to B", the oobleck workshop, and the Mafia and Hanabi evening clubs. Additionally, he greatly enjoys square dancing and contra. He will try to find time to play guitar, so if you want to jam together, let him know!
Andrey's research is in quantum computing and quantum information theory. He is investigating how e ffi ciently can classical computers simulate quantum computation and how much does having access to entanglement help spatially-separated parties trying to measure simultaneously to determine an unknown quantum state
Lecture #2 - Friday, January 14th, at 6 PM EST
Uncanny Valley: When Will Robots Learn To Speak Our Language?
by Alexander Suponya
As we ponder the inevitability of a robot apocalypse, scientists are actively developing ways in which computers can help analyze human speech and writing with the help of natural language processing and big data. Using deep learning algorithms like GPT-3 and other digital tools, almost any computer user can generate articles and stories which, on a surface level, appear to have been written by a human being. Will there ever be a robot Shakespeare? Or instead, a robotic Dr. Watson — one who can help explain how people use language among themselves?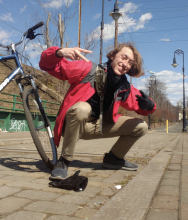 About the speaker: Alexander is a third-year SigmaCamp counselor and a rising sophomore studying biomedical engineering and computer science at Rutgers University. He has worked at Sigma as a T.A. for Prof. Andrei Antonenko's Constructing a Language semilab in 2019, and is committed to maintaining SigmaCamp's linguistics content. A NACLO veteran and avid conlanging enthusiast, Alexander is working to revive the pure Linguistics club at Rutgers, and will be helping Dr. Christiane Fellbaum on revamping her WordNet semantics project. Outside of linguistics, Alexander is researching the e ff ects of histone modification on neural plasticity in the auditory cortex, and is learning Mandarin and Cantonese.
Lecture #1 - Monday, November 29th, at 6 PM EST
Growing Hearts in a Dish - Far Future or Reality?
by Arina Nikitina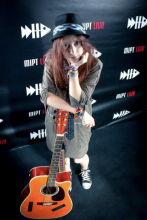 The concept of regenerative medicine - treating damaged tissues with cells reprogrammed from the patient's own skin – has been around for decades, but we still use human donors for transplantation, instead of growing a new heart from scratch. In this lecture you will learn about the main problem of regenerative medicine and the current state of the field. I will also explain how adult cells can be "reset" to their embryo-like state and how these reset cells can be grown into any tissue type, including brain, liver, heart, pancreas and many more. As a bonus I will show footage of beating heart cells grown in my lab!
About the speaker: Arina Nikitina is a PhD student studying bioinformatics at Georgia Tech. Her research is focused on metabolism of induced pluripotent stem cells and the changes it undergoes once cells commit to the cardiac phenotype. To answer this question she uses mass spectrometry imaging and computer vision algorithms, so her time is split between growing cells in a wet lab and programming in Python. In her free time she plays guitar in the streets of Atlanta, leads her own YouTube vlog and does ballroom dancing.