SigmaCounselors 2014
The good thing about SigmaCounselors is that every camper gets two - to keep! Well, at least for the duration of camp. With your team of 10 campers and two counselors, you will be living in the same cabin, participating in tournaments, sharing evening stories, cookies, and milk - soon to feel like a family. The counselors' main job is to ensure the happiness and safety of all campers - with any questions or concerns, you can approach any of us, at any time (including in the middle of the night, but it better not be a prank!) We also run workshops, attend lectures, assist teaching staff at semilabs, and prepare all those fun, secret events which we wont tell you about. This year, we are introducing a new staff position -- the Junior Counselor (JC). JCs are the alumni of SigmaCamp who decided to stay with us and to spend their next summer as counselors in training.
We are all very excited to meet you!
 
Kyril Piatkevich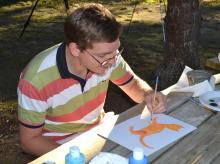 Post Doctoral Fellow, Albert Einstein College of Medicine, Post Doctoral Fellow, Massachusetts Institute of Technology
I've loved chemistry since I was a kid, which I think made my parents a little nervous from time to time. However, I never gave it any doubts and, fast forward twenty years, I still love it. For several years now I have been learning how to use light to uncover never-before seen lives of biological molecules, and (it gets better) – how to control them. I hope to share something with all the sigmoids this year, be it some knowledge about the happy marriage of light and chemistry (also known as photography), getting your hands dirty with silver while trying to make something that will capture photons, or just looking over Kostya's shoulder while he shows you how to preserve a bird-sized butterfly. And if you are new to everything I just said, then it's only better.
Alex Treyer 
Graduate Student, Albert Einstein College of Medicine

I am a PhD candidate in cell biology. Personally, I am still struggling with this notion, hence my ongoing interests in music and musical instruments, stargazing, spending time outdoors, and coming to Sigma camp to relax from my studies. I am very hopeful to meet the new guys and girls and recognize the "old familiar" faces, to see the great soccer-chess biathlon happen again, and to sit by the fire at night (maybe Mark will make it colorful again). If you like playing soccer (or want to start) and happen to have a pair of turf shoes (not cleats!) – bring 'em, but don't worry if you don't – last year we would mostly play barefoot anyway.
 Chelsea Maresca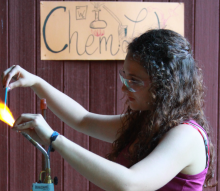 Undergraduate Student at Stony Brook University, Department of Applied Mathematics and Statistics
This will be my second year as a Sigma Counselor! As an applied math major, I've always had a deep appreciation for the mathematical beauty that is all around us. I'm also very passionate about environmental sustainability and astronomy, and am hoping we can bring some telescopes for the campers to use this year. In my free time I love kayaking, biking, swimming, reading, and going to classic rock concerts. I had a blast leading yoga sessions last year, and hope you'll come by to stretch and relax with us sometime!
 Danya Lukin
Undergraduate Student at the California Institute of Technology  
 
An Applied Physics major, I like to design and build various contraptions, and to take things apart and put them back together. Although my curiosity has never killed a cat, it did take a toil on some electronics around my house. Did you know that if you disassemble and reassemble a device many times, there will be enough spare parts to make another one? Anyways, come to my workshop! If there is one important thing I do at SigmaCamp, it is helping you guys wake up bright and early: I crank up energizing music to extreme volumes at 7:45 a.m., and that has proven to get us in trouble with the local police. If there is a particular song(s) you want to hear played on a fine SigmaMorning, be sure to drop me a note at danyalukin@caltech.edu.
Jenny Nitishinskaya
Undergraduate Student at Harvard College
 I really like math, but I can get excited about pretty much anything! My favorite class this year, for example, was organic chemistry. I love a good problem, both science-related and not. I have an arbitrarily large number of puzzles I can pull out, so feel free to ask me for one, or show me one! I like board and card games, too, and cooking and photography (none of which I'm very good at, actually, but I still love them!).  
Natasha Zaliznyak (JC)
Junior at Port Jefferson HS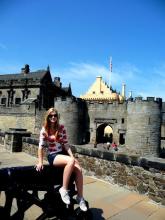 I have attended Sigma as a camper for the past two years, and this summer, I am very excited to join the staff as a junior counselor. I love science and math, and am always curious about how things work. The fields I am most interested in are chemistry and biology, as I am fascinated by the molecular basis of the workings of life. My hobbies include cooking, baking, and different forms of art; I love drawing and painting, as well as both digital and film photography. I also enjoy traveling and experiencing the unique cultures of countries throughout the world.

Andrey Lukin (JC)
Junior at Ward Melville HS

I have come to SimgaCamp as a student since the very beginning, and have felt how fun and interesting this camp truly is. I come up with the craziest ideas for my projects, which are rarely incorporated into their final design, but may contain slight hints of it. For example: constructing a large scale Stirling engine that would run from the equator and down to Antarctica, thus producing the much needed energy for the human race. Another idea is making a train that would run back and forth without energy, in a tunnel that would be dug like a chord, running through the Earth's crust. I would love to listen to other people's amazing ideas, even if they are as unrealistic as mine. If anyone has anything they need help with, feel free to come to me, and I will try my best to assist you.
Cristina Mata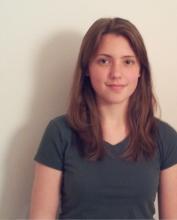 Undergraduate Student at Massachusetts Institute of Technology
 I am interested mainly in electrical engineering and math, but I also like learning about all the sciences. This will be my third year as a SigmaCounselor! You can find me running, walking and thinking outside, and I won't say no to a good book or movie (think Lord Jim and Badlands). Music is a big part of my life, I love playing the violin and have recently taken up guitar. I listen to basically all genres of music, except movie scores. If you want to see something interesting take a look at my ipod. I'll also look into anything you recommend.
Angie Shtenger
Senior at Longwood HS

Math is my absolute favorite subject in school, but it is not the only one, as I love history and science as well. I spend most of my freetime reading, whether it's a mystery or a romance, or just about anything else! I can always suggest a really good book to read, something that can capture anyone's attention! Traveling and photography are some of my other interests, and one day I hope to see the entire world. Feel free to talk to me about anything, I have a variety of interests, including music as well!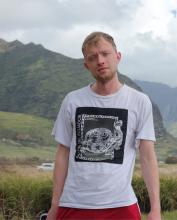 Alex Zaliznyak
 Graduate Student, Stanford University
Andrey Boris Khesin (JC)
Junior at Marc Garneau Collegiate Institute

 I love physics and math. I am also a avid guitar player and programmer. My taste in music is not uncommon but is unpopular, widely revolving around Owl City. I enjoy jamming to songs such as Bohemian Rhapsody. I am unbeatable at Settlers of Catan, staring contests, and tetherball. I have a passion for astronomy and space exploration. I regularly read xkcd. I speak three languages: Russian, English, and French. I also often translate songs between the three. If this sounds like you, come talk to me! I can engage in intellectual, humourous, and Monty Python discussions. I live in Canadia.
I am intrigued by system mechanics and the impact of advancing technology on our personal and societal development. Nonetheless, there are few things I enjoy more than a pleasant chat or enlivening mental joust with people on a nice walk or/and over good food. I'm an avid reader of books, mangas, newspapers, magazines, poems, and plays. I am always open to recommendations and discussion! Like some of you campers, this will be my first year at SigmaCamp. I'm excited to get to know you and your story!
Josh Lam
Undergraduate at Cambridge University, UK


My main interests lie in Maths and Physics, but I also enjoy learning and understanding science and so on. If there's something that you find interesting and want somebody to talk to, be it science related or not, then I would be more than happy to oblige. My hobbies include playing and watching sports, cycling, cooking (very badly), playing all sorts of board games and singing (mainly in the shower). This will be my first SigmaCamp, and I am very much looking forward to meeting you all.

Aakarsh Gottumukkala
Graduate of the College of Wooster
I would describe myself as a philosopher and mathematician.  I love solving puzzles, contemplating deep questions, playing table tennis and board games in general.
Alan Rozet
Undergraduate at Harvard College


A passion of mine is evolutionary biology, and seeing how, as humans, we came to be the amazing marvels of nature that we are today. At the same time, I'm interested in various other fields relating to the human experience, both physical and mental, like endocrinology, psychology, and neurobiology. If all goes well, I'll be heading to medical school after college. When I'm at school, you'll see me aimlessly walking along the Charles River, or learning to play guitar in my room; when I'm at home, I'll be at the beach getting some rays. This is my first year at SigmaCamp, and I'm fired up to meet everyone and have a great time.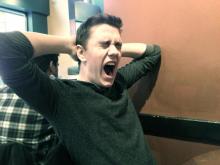 Jacob Hobbie
Undergraduate at Middlebury College
My name is Jacob Hobbie and I'm from Plainview, New York on Long Island. When I was younger, I lived abroad just outside of Paris for a year. Currently, I'm a rising senior at Middlebury College in Vermont studying physics and computer science where I work as both a physics and writing center teaching assistant. Next year I'll be writing a senior thesis on applications of parallel programming in physics. In my spare time I like to play ultimate Frisbee, play guitar, read, and explore the countryside of Vermont. This summer, in addition to working at SigmaCamp, I'm coding the mobile app for a university.
 
Prajna Shanbhogue
Graduate Student at Stony Brook University
Curiosity about the inner workings of cellular mechanisms has led me to pursue biochemistry and structural biology at Stony Brook University. When I'm not working in lab or teaching, you'll probably catch me dancing pretty much anywhere, hiking new trails or wandering about in museums. I'm thrilled to be a part of the Sigma team, and look forward to sharing what I know and learning from all of you. See you this summer!

Kip Guja
  Fellow, Medical Scientist (MD-PhD) Training Program, Stony Brook University
I believe that if you want to understand how something works, you need to know what it looks like. X-ray crystallography is a technique that allows us to do just that, by revealing the atomic structure of proteins and other molecules that are essential for life. My primary scientific interest is in X-ray based imaging methods like crystallography and their applications in structural biology and medicine. Some of my favorite pastimes are fly fishing, golf, traveling and exploring new places. I am excited to be a part of SigmaCamp and look forward to meeting all of you and learning about your interests as well.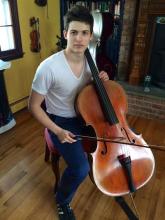 Shmoo Kfia
  Undergraduate at Stony Brook University
 This year's SigmaCamp will be my first. Although my primary interests are mathematics, philosophy and neuroscience, please feel free to engage me on any subject matter; I am curious about most things. If you would like to play chamber music, please let me know – I intend to bring my cello, so write me at shmuel.kfia@stonybrook.edu if interested(Brahms is preferred, but I'm willing to negotiate). See you this summer!