SigmaCounselors 2016
The good thing about SigmaCounselors is that every camper gets two - to keep! Well, at least for the duration of camp. With your team of 10 campers and two counselors, you will be living in the same cabin, participating in tournaments, sharing evening stories, cookies, and milk - soon to feel like a family. The counselors' main job is to ensure the happiness and safety of all campers - with any questions or concerns, you can approach any of us, at any time (including in the middle of the night, but it better not be a prank!) We also run workshops, attend lectures, assist teaching staff at semilabs, and prepare all those fun, secret events which we wont tell you about. JCs are the alumni of SigmaCamp who decided to stay with us and to spend their next summer as counselors in training.
We are all very excited to meet you!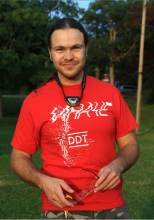 Dr. Alex Treyer
Post Doctoral student, Albert Einstein College of Medicine
I spent the last eight years trying to figure out how cells of the kidney make and move about their proteins. This year will be the first Sigma I attend since obtaining my PhD. Throughout its previous incarnations, Sigma has been a gateway into a different world, one where I could see and practice science I would not otherwise encounter, and meet other Sigmoids who would have things to say about the world that I would otherwise not consider. I bring what I can to the camp, thanks in large part to my continued hobby of making and discovering new music with a few talented friends, and my recently found appreciation for fiddling with analog circuits, which ties in nicely with the former. With a sedentary lifestyle of a scientist, I am quite fond of sports, and never turn down a good soccer match. I look forward to the Euro 2016 top goal reenactments at camp this year and, of course, I look forward to seeing all of my new and old Sigma brethren soon.  
Anar Amgalan
Graduate student, Stony Brook Univeristy
I am a student of physics seeking a PhD, who exhibits an unhealthy obsession with striking combat sports. Normally, I get interested with everything involving computations OR probabilities OR complexities OR clever approximations. But on certain occasions, all I can think of is boxing gym and taekwondo dojang. The two, clearly, need to be reconciled. In rare moments of extreme boredom, I work on pieces of codes that solve game of sudoku or jigsaw puzzles, or play flash games for me in my absence.
I am currently occupied with figuring out i) how and when new biological species emerge, ii) what machines can learn about our brain and iii) how social networks self-organize, getting all the while amazed by Muhammad Ali's footwork and Roy Jones Jr.'s reflexes. Depending on the volume of interest, I consider hailing into Sigma with my heavy bag...
Danya Lukin
Undergraduate, California Institute of Technology
I study Applied Physics at Caltech, and like to apply it in my spare time. Last summer, I built a 400 Watt power amplifier (to play loud music), but it caught on fire half way through "The Ride of the Valkyries". I brought the remains to SigmaCamp: If you were at Sigma last year, you hay have seen nail-melting experiment that the amplifier project turned into. Maybe this summer we'll try to use electricity to melt a crowbar.
The best part of SigmaCamp is that everyone -- faculty, counselors, and campers, learn something new, try something they haven't done before, and meet awesome people... and if you don't, you're doing something wrong. Juggling was very popular at Sigma 2014, so I dedicated my on-duty nights to learning it, and will be practicing more this summer.

Jenny Nitishinskaya
Undergraduate, Harvard College
I'm excited for my fourth year as a SigmaCounselor! I study physics and math and sort of CS, but before coming to Sigma this summer I'll be working in biotech. I'm not sure what I'll be up to a year from now, but that's part of the fun :) I love dancing (everything from blues to waltz) and reading (lately, existentialist literature and cyberpunk). Come find me any time of the day if you want to play a board game! (Unless it's Catan).
  Harriet O'Brien
Undergraduate, Carnegie Mellon University
This is my first year at SigmaCamp and I'm excited to meet you all! I'm interested in pursuing computational biology and biomedical engineering as an undergraduate in the fall. Over the past year, I've been working on pharmacological research but I'm interested in all areas of science as well. In my free time, I enjoy drawing, painting, reading, running, and travelling. Before SigmaCamp, my summer plans include continuing my work on the manipulation of microglial polarization with immunomodulatory and remyelinating drugs, possibly some travelling, and spending time with friends. I look forward to this summer!
Arina Nikitina
Undergraduate, Moscow Institute of Physics and Technology
This will be my third time in SigmaCamp. As an Applied Physics and Math major, I'd love to share my experience in these wonderful sciences and too, in turn, gain knowledge in other spheres. On the side, I give math lessons to students in 5-9th grades, aiming to share my passion for solving problems. I also love rock-music a lot and my spare time I devote to my rock-band "The Cookies" where I'm a singer, and a rythm-guitar. I still have that childish dream of becoming a famous rock-star, you know. I'm eager to make new friends in Sigma so don't be shy to ask me questions or for any help, if needed.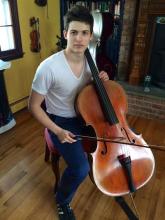 Shmoo Kfia
Undergraduate, Stony Brook University
This year's SigmaCamp will be my third one. Although my primary interests are mathematics, philosophy and neuroscience, please feel free to engage me on any subject matter; I am curious about most things. If you would like to play chamber music, please let me know – I intend to bring my cello, so write me at shmuel.kfia@stonybrook.edu if interested(Brahms is preferred, but I'm willing to negotiate). See you this summer!
Jessica Li
Undergraduate at the California Institute of Technology
I am intrigued by system mechanics and the impact of advancing technology on our personal and societal development. Nonetheless, there are few things I enjoy more than a pleasant chat or enlivening mental joust with people on a nice walk or/and over good food. I'm an avid reader of books, mangas, newspapers, magazines, poems, and plays. I am always open to recommendations and discussion! I'm excited to get to know you and your story!
Andrey Lukin
Undergraduate at the Georgia Institute of Technology
I have come to SimgaCamp as a student since the very beginning, and have felt how fun and interesting this camp truly is. I come up with the craziest ideas for my projects, which are rarely incorporated into their final design, but may contain slight hints of it. For example: constructing a large scale Stirling engine that would run from the equator and down to Antarctica, thus producing the much needed energy for the human race. Another idea is making a train that would run back and forth without energy, in a tunnel that would be dug like a chord, running through the Earth's crust. I would love to listen to other people's amazing ideas, even if they are as unrealistic as mine. If anyone has anything they need help with, feel free to come to me, and I will try my best to assist you.
Angie Shtenger
Undergraduate, Stony Brook University
As an undergraduate student at Stony Brook University, I study Linguistics. I hope to one day learn as many languages as I possibly can and to see what I can do with them. Math is wonderful too and I constantly try to find similarities between Math and Linguistics and to see how I can link the two together. So far, I am interested in Computational Linguistics, dealing with more mathematical ways to analyze language. Besides that, my hobbies include traveling, reading, and photography!

Natasha Zaliznyak 
Undergraduate, Yale Unversity
Like many of my fellow Sigma staff members, I love science and am always curious about how things work. The fields I am most interested in are chemistry and biology, as I am fascinated by the molecular mechanisms of life — I am currently in college working towards a major in Molecular Biophysics and Biochemistry. My hobbies include cooking, baking (I'll likely be running a workshop at Sigma about the science of baking chocolate chip cookies!), and different forms of art; I love drawing and painting, as well as both digital and film photography. I also enjoy traveling and learning new languages. I'm looking forward to seeing all of you this summer — I can't wait to both meet our newcomers and see our returning campers as Sigma comes together for its fifth summer!
Andrey Khesin
Undergraduate, University of Toronto
I love physics and math. I am also a avid guitar player and programmer. I speak Russian, English, and French. In the fall I will be enrolling as a physics major/math specialist at the University of Toronto. I have been at SigmaCamp since its inception in 2012. Speaking of "Inception", it is my favourite film. (Along with "Forrest Gump" .) You nay find me helping out with the academic program (including SigmaSurprise) or just napping. In the evening I will be running Mafia games for 10. Come and play! Lastly, if my spelling has not yet given it away, I live in Canadia.

Alex Frenkel
Undergraduate at UC Berkeley
This will be my second year at Sigma Camp. My primary interests are in physics, although I'm also heavily interested in mathematics and computer science, history, and politics. I am a very approachable individual, and am easy to locate due to my height and inclination towards bright neon colors. 
 Natasha Butkevich 
I have spent two summers as a camper at Sigma, and I am very excited to come back as a counselor. I love biology, especially cell biology, and genetic engineering. Quorum sensing in bacteria, the way bacteria communicate, is a topic that fascinates me. I like medical bioengineering as well, and medical studies in general. I'd love to talk about how amazing the human body is. I am also an avid artist; more often than not you will find me doodling on spare paper, or drawing in my sketchbook. I sometimes dabble in the digital art world by messing around with my camera, Photoshop, and Lightroom. I also love reading, especially the fantasy genre (think the Bartimaeus trilogy, the Inkspell trilogy, and of course Harry Potter).
Ilya Yurchenko
Undergradute, Tufts University
My favorite part of Sigma has always been meeting the most creative and brilliant minds around. So- let's start with me. I've been with Sigma since the beginning first as a camper and then (last year) as a Junior Counselor. As a prospective Physics major at Tufts, I'm sure we will have tons of academic to talk about (my fields of preference are Optics and Electrodynamics). Outside of Physics, I have been exploring Markov chains and Correlation functions in a variety of data sets for the last few years under the mentorship of Dr. Alexandre Abanov (a member of SigmaFaculty). Around Sigma, you can find me doing the things I love to do most: playing soccer and making music. I am on the varsity soccer team for my school and have sung, arranged and composed music for both the piano and the acapella group that I am a part of. I look forward to meeting some of you on the soccer field, others on the chess board, and all of you at Sigma Camp 2016. 

Sam Lazarev
HS senior
Hello, my name is Sam, and this will be my fourth year at Sigma Camp. What strikes me most about Sigma Camp is the campers, who are genuinely interested in learning- and not just in a grade. And of course, the fact that the lectures and semi labs are taught by actual professors.
My primary interest is music (talk to me if you need new music!!)- playing, recording, booking shows here in NYC- and I'm bringing my bass and clarinet to Sigma. However, I'm open to anything. I'm also interested in polisci, philosophy, and psychology. When I was a camper, my favorite semilab was Electricity and Sound, which opened up a completely new perspective for me. I hope that all the incoming campers find, or are able to extrapolate, something meaningful to them from Sigma Camp.
This is my first year as a counselor, and it seems that I'll be helping out with tech as well, so if your speakers don't work, or you need an extra VGA cable, you can always find me- I'll be easy to spot.
Phillip Kadaev
Undergraduate, Harvard College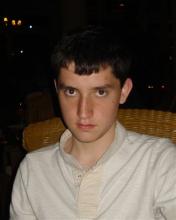 I have attended Sigma Camp for the past four years and am eager to continue my Sigma experience as a counselor. My main interests include biochemistry and astronomy. I am particularly interested in the study of exoplanets and currently research the effects of several different chemical agents on the regeneration of the recurrent laryngeal nerve. I am also an avid coin and stamp collector, who specializes in Russian and American currency and postage. I also enjoy playing an array of different sports including soccer, basketball, and ice hockey.

 Zofii Kaczmarek 
Undergraduate, California Institute of Technology
I am studying applied physics, with my eye on biophysics and bioengineering.
I am amazed with what we can learn from the biological world, and how we can use what we learn to benefit humanity. I love dancing, especially social dancing. I have varying experience with west coast swing, tango, contra, and waltz, and I'd be happy to teach or learn from you. Or, if you just want a hug, come find me. I also enjoy playing around outside (I'll bring a frisbee), making food, taking photos, and talking about how we can improve the world or challenge our assumptions.I also enjoy playing around outside (I'll bring a frisbee), making food, taking photos, and talking about how we can improve the world or challenge our assumptions.
Lev Bershadsky (JC)

Senior, Port Jefferson High School
Lev is an incoming senior at Port Jefferson High School and a member of Team Islandbots. He has attended Sigma camp as a camper 3 times and is looking forward to being a junior counselor. Lev is a member of National Honor Society, and he participates in Quiz Bowl, math teams, and Science Olympiad. Other than STEM, Lev enjoys tennis, sailing, and reading. During his time at Sigma he ran a workshop that taught people how to fly quadcopters. Lev is a teacher's assistant at School Nova where he assists a 7th grade math class. In his spare time Lev likes to build quadcopters.
Sophia Abanov (JC)
Junior, Ward Melville High School
I've attended Sigma Camp as a camper every year since it began. This year, I'm excited to get a new perspective as a Junior Counselor. My interests include most areas of science, especially psychology. I also enjoy learning languages, and I speak Russian, French, and Spanish in addition to English. If I'm not sleeping, eating, or teaching a workshop, you'll most likely find me braiding someone's hair or flipping backwards. I'm excited to meet all of the new campers this summer and I can't wait until August 14th!
 Jacob Kudria (JC)
I have been at Sigma as a camper for the past 3 years and am very excited to be coming back as a junior counselor for the 5th anniversary! Scientifically, I enjoy any sort of mathematics, but I also LOVE to talk about anything biology or medicine. Additionally you may occasionally find me sitting in some dark corner hacking away at some code. Outside of the academic world I'll most likely be listening to music, drawing, messing about with a camera or reading (fantasy, anyone?) There might also be times where I emit noise from a wooden box, also know as a viola (NOT a violin). At times this noise can even be pleasant to the ear. I look forward to meeting you all at Sigma 2016!
 Nikita Podobedov (JC)
Junior, Ward Melville High School
  I have been coming to Sigma Camp since its very beginning, and this year I am very excited to be back as a Junior Counselor. I am interested in many diverse subjects, both scientific and not. I like biology, history, geography, and linguistics, to name a few. I am also excited about robotics. I am a member of the FTC team, the Islandbots, which meets in my basement. I love trivia games, so I'm on the varsity quiz bowl team at my school. I also enjoy playing racket sports, and I organized the Sigma ping pong tournament last year.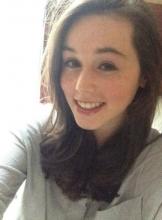 Michelle Roitgarts (JC)
Junior, Roslyn High School
After 4 wonderful years as a Sigma camper, I'm very excited to come back as Junior Counselor. I'm fascinated by biology and enjoy learning about how organisms function and interact. My real passion, however, lies in psychology - studying the human mind - in all of its many forms, including neuro, social, clinical, etc. I plan to take a more economic route and study Consumer Psychology in college. My hobbies include tennis, ballroom dance, and movie-making; I'm also an avid music fan. In my spare time you might find me playing on the piano or guitar. I speak Russian and English. Please don't hesitate to approach me, whether it's to answer a specific question or just talk and share ideas! If you are interested in participating in the Sigma Music Concert, just let me know at michelinka123@gmail.com. I can't wait to meet all of you this summer!

Priya Srikumar (JC)
Junior, Hunter College High School
Last year was my first year at Sigma, and I'm excited to rejoin Sigma this year as a Junior Counselor. I enjoy all sciences, but I particularly like physics and chemistry. I'm also passionate about engineering, and I'm a member of my school's robotics team. I love to bake (white chocolate macademia nut cookies are my favorite) and I'm an avid reader of both fiction and nonfiction- come talk to me for book recommendations! I also enjoy singing with friends and engaging in combat sports such as boxing and wrestling. I speak Tamil, French, and some Korean, and I'm trying to learn Russian- I would love to practice with someone! I look forward to getting to know everyone this summer. Go Sigma!

Nestor Tkachenko (JC)
Junior, Ward Melville High School
I have attended sigma camp for the last three years and can't wait to come as a JC. I especially enjoy learning about Physics. I really like building things, especially robots, and am on the Islandbots robotics team. I also play the violin and the guitar, and love cooking and making movies. I am excited to get to know the campers and make them feel at home.
Anthony Roitman (JC)
Junior, Walter Payton College Prep
Hi! I'm Anthony. I am a human from the planet Earth (also, a junior in high school). At any given time, I'm probably either puzzling over a math problem, playing chess with my friends over the internet, or practicing piano. Also, I am of the opinion that fractals are really cool. I am super excited for Sigma Camp 2016. See you there! (Or, should I say, see "mu" there?)
 Ian Baram (JC)
Junior, Ward Melville High School
Rita Abanov (JC)
Junior, Ward Melville High School